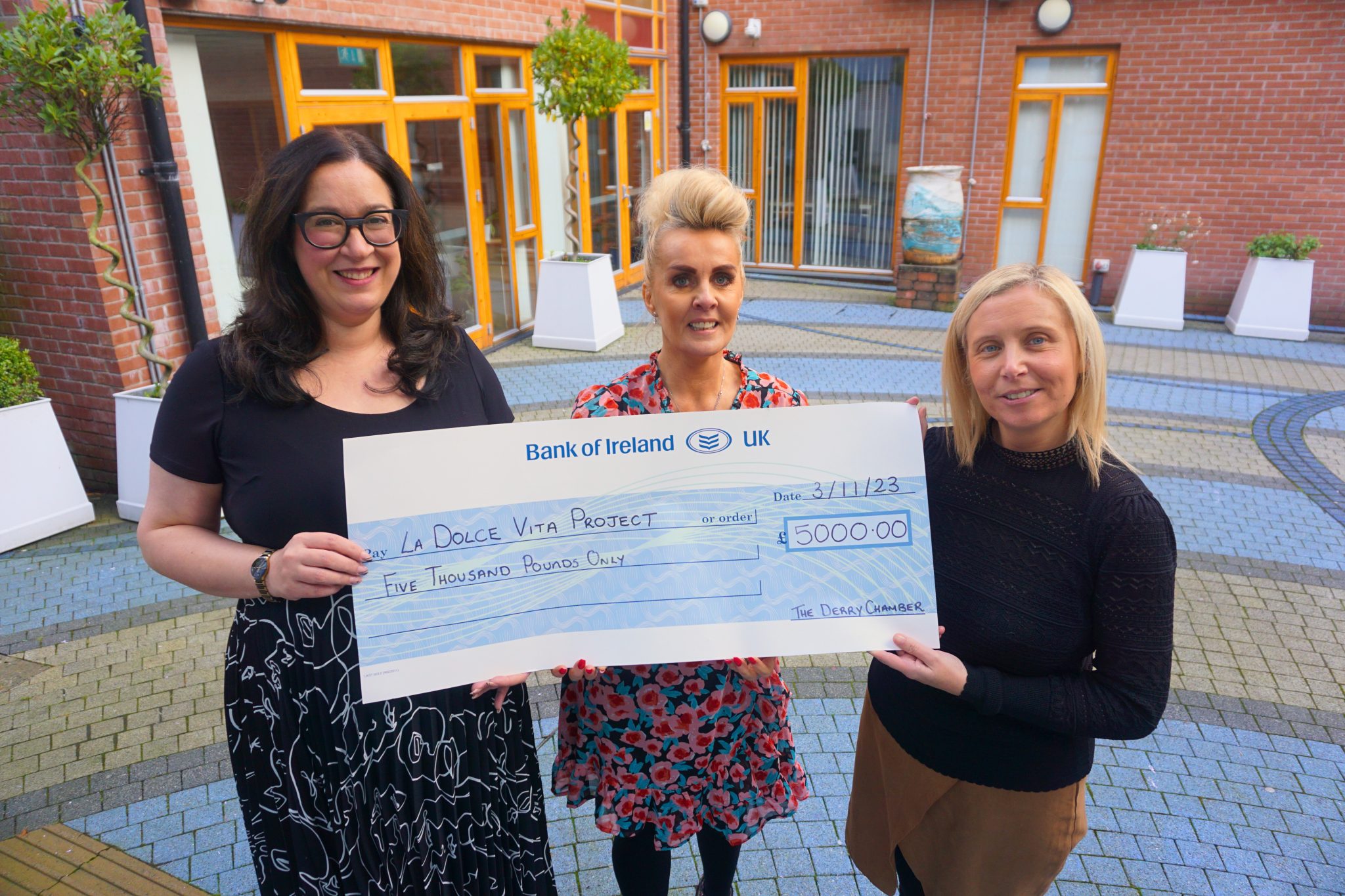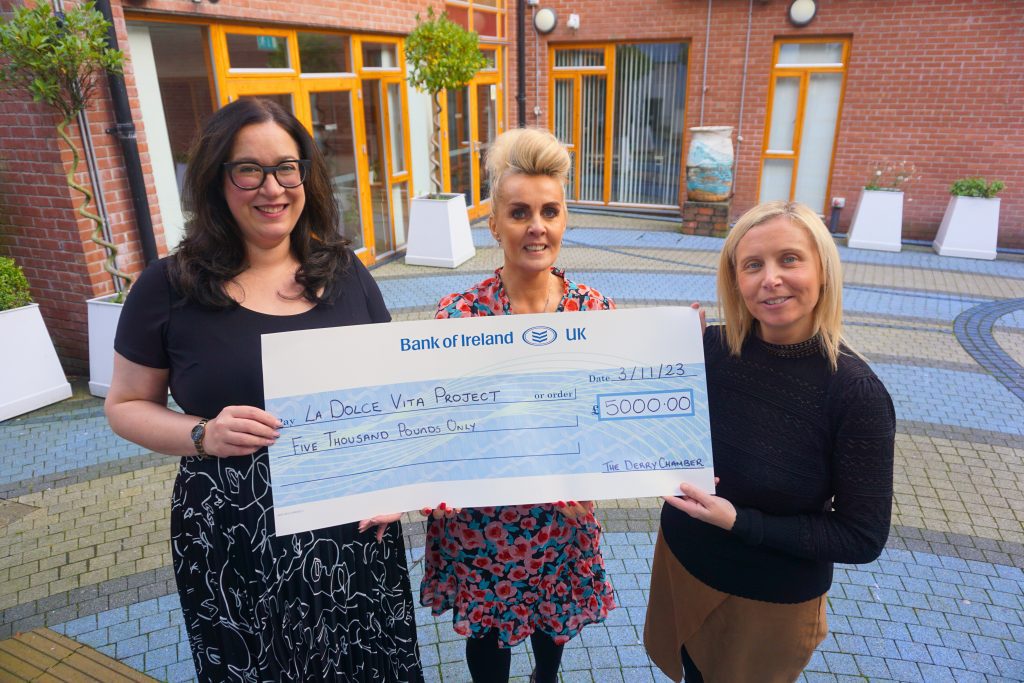 This week for Good News Friday, we celebrate our donation to the President's chosen charity – the brilliant La Dolce Vita project.
Last Friday our President, Selina Horshi handed a cheque for five thousand pounds to Donna-Maria Bradley, the founder of La Dolce Vita project. The money was raised at our President's Annual Dinner through the generous donations of our members.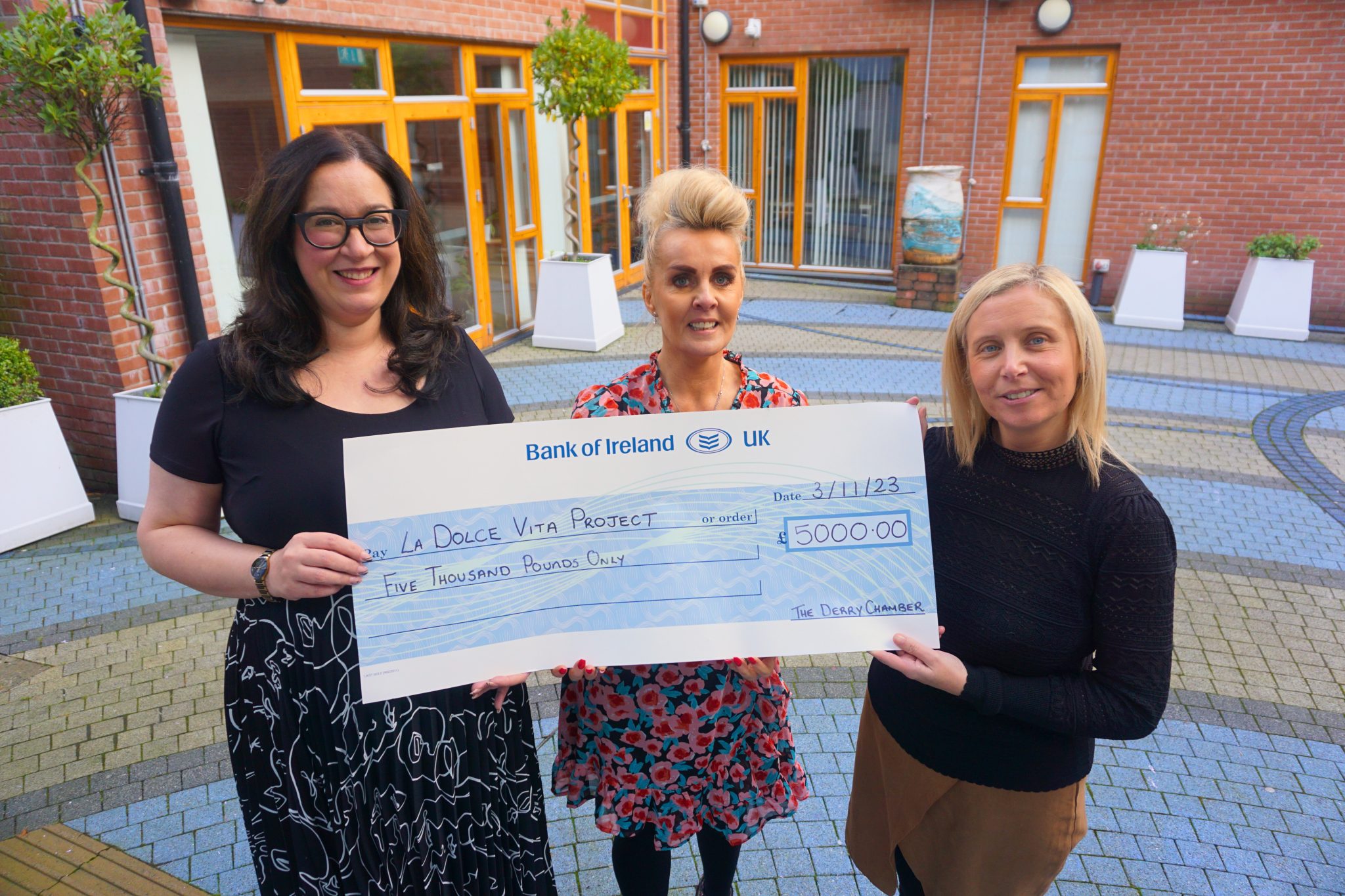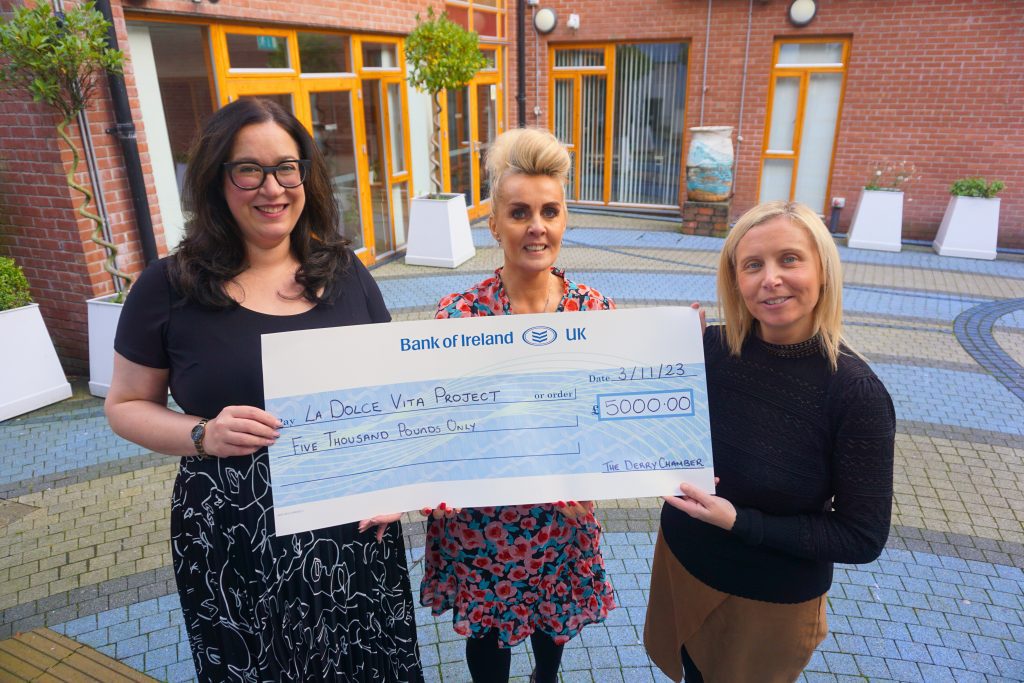 To say this money is going to a good cause would be an understatement of the work Donna-Maria and her dedicated team do. La Dolce Vita Project is a counselling and support charity based in the city for those impacted by domestic abuse, sexual abuse and parental alienation, regardless of gender.
But don't take our word for it, a person who La Dolce Vita Project helped fight parental alienation said:
"I had not seen my 2 boys in over 5 years, after separating from my wife. I was close to ending my life. Without the guidance, care, and unbelievable support, I may not have been here to write this today.
I now see my boys every weekend. La Dolce Vita Project saved my life and I know they will save more."


Over the course of Selina's Presidency the Chamber has raised over £7000 for La Dolce Vita project, allowing it to continue to grow, and continue to fight for those who are unable to defend themselves and are trapped in situations you would not wish upon your worst enemy.
If you think you or someone you may know is experiencing domestic abuse, sexual abuse or parental alienation you can contact La Dolce Vita Project here: 028 7137 7272
Related Posts
This week the Chamber team have been busy strengthening our global connections with visitors from London and a trip to
Taking place at the Everglades Hotel, the conference drew representatives including energy suppliers, technology providers, industry buyers, investors, and policy
This week for Good News Friday we look ahead to the Derry and Letterkenny Chambers' annual North West Future of