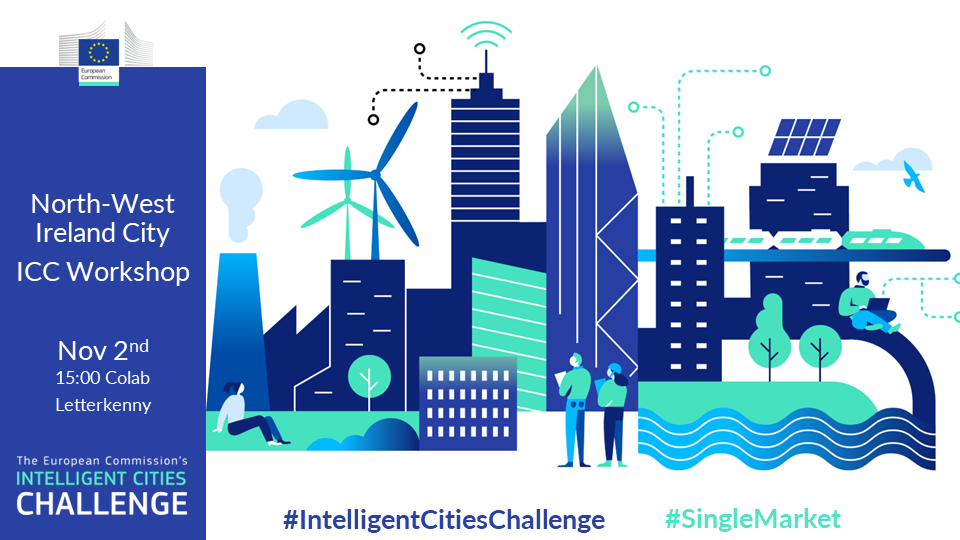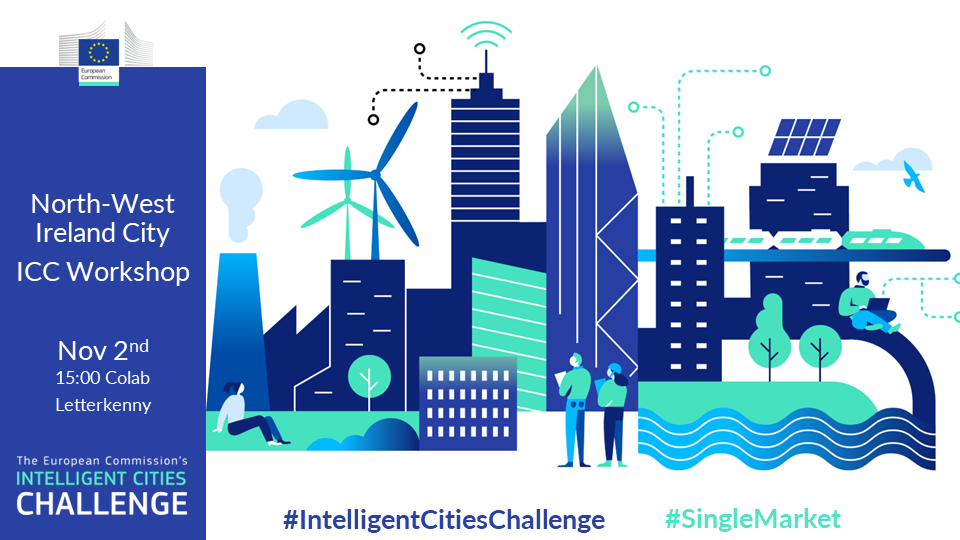 Invitation Intelligent Cities Challenge 2.0 Launch/Engagement Workshop
Date/ Time: 2nd November @ 14:00 Location:  Public Services Centre, Letterkenny, F92 TNY3 Objective: Identifying Local Green Deals for the North West City Region
Register HERE
About the Workshop
In an ambitious stride towards a climate-neutral North-West cross-border region, the City of Derry and Donegal are proud to synergize under the EU Intelligent Cities Challenge 2.0 (ICC 2.0) as the North West City Region. Building on the previous Intelligent Cities Challenge initiative, ICC 2.0 shifts its lens towards amplifying European cities' sustainability via the initiation of Local Green Deals (LGDs) across diverse sectors, including renewable energy, green mobility, and more.
The orchestrators of this innovative endeavour – Lead Expert Saverio Romeo, alongside a combined team from ERNACT, Donegal County Council, and Derry City and Strabane District Council, are working on establishing LGDs in sectors that are at the core of the current local authorities' strategies.
Your Participation Is Crucial!
The success of this initiative hinges on the dynamic involvement of business and civic stakeholders. To delineate the ICC 2.0 approach for the North-West City Region and build momentum behind it, we extend a cordial invitation to a pivotal workshop to all those invested in shaping a sustainable future.
Join us as we converge, deliberate, and shape a sustainable legacy for the North-West City Region.