The city is preparing for its busiest time of the year… Halloween!
27 October 2023
Find out More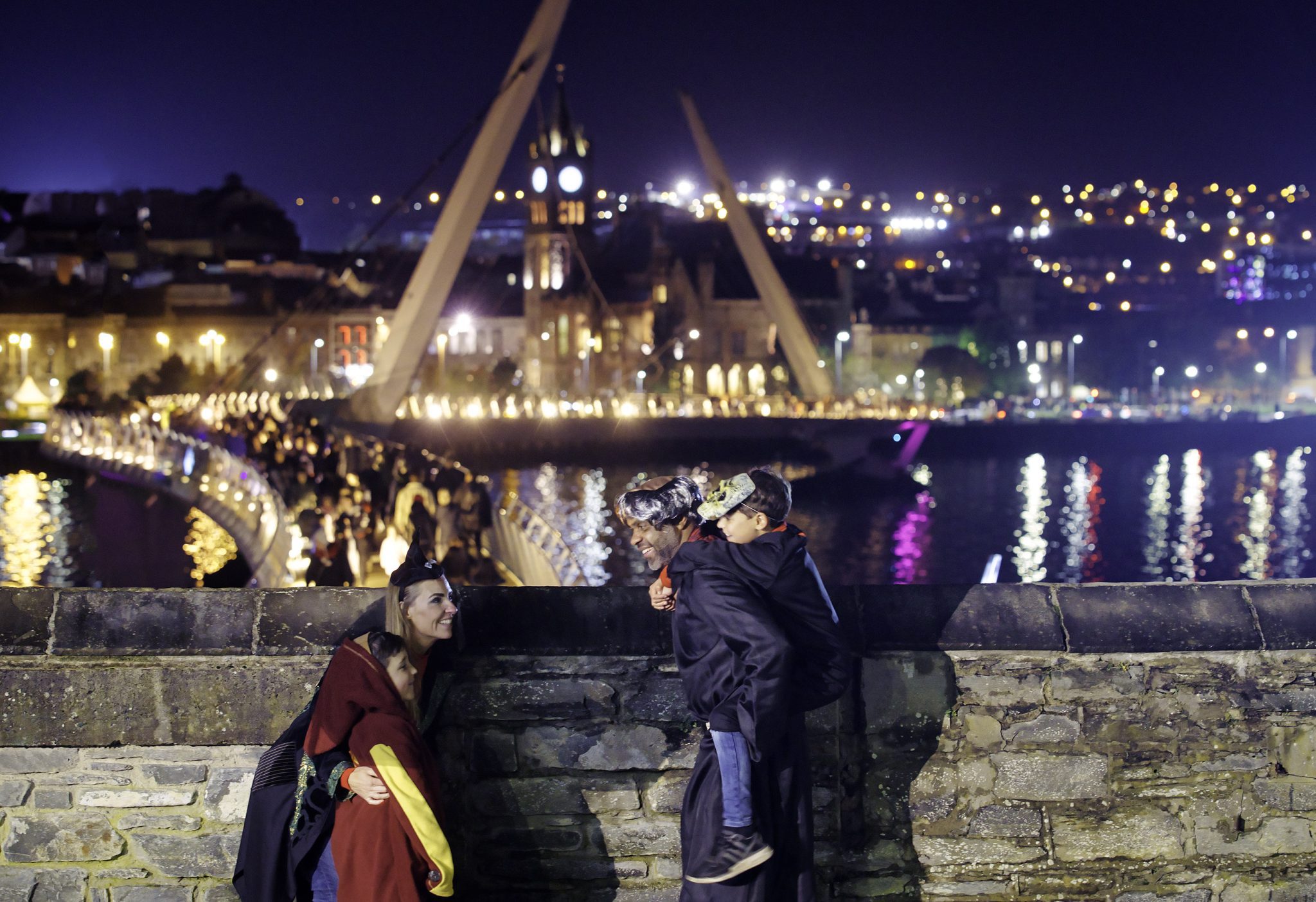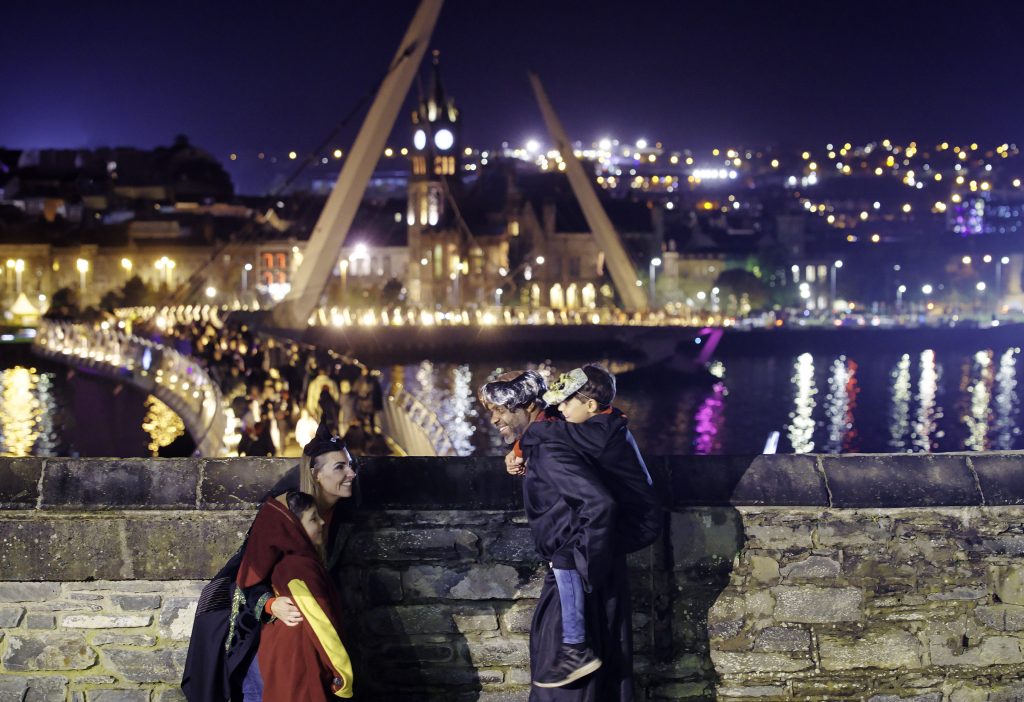 From October 28 until October 31, the city will be filled with spooky figures, ghosts and ghouls while thousands of people line the streets to experience the largest Halloween in Europe. This year, the Awakening the Walled City Trail will take centre stage, it illuminates the city centre, taking in locations from the Guildhall Square and Shipquay Street to Bishop Street and the Diamond. Features include fire performance, aerial displays, live music and the haunting 'King of Bones' Halloween procession headed by the sinister skeletal frame of Walter DeBurgh, which will weave its way through the darkened streets. Dynamic drummers Spark will be blazing a trail along Shipquay Street this year, so keep an eye out for their dazzling displays.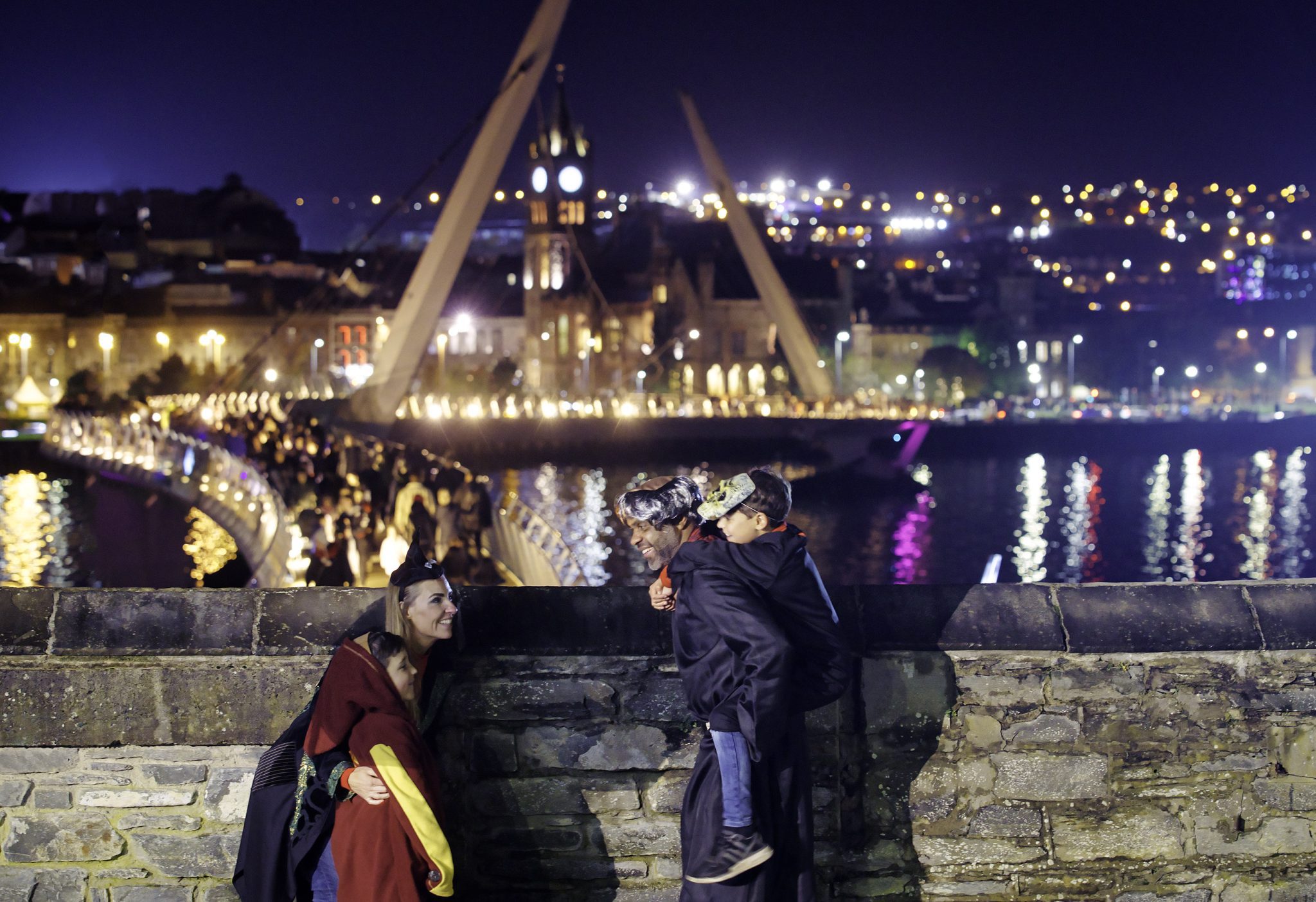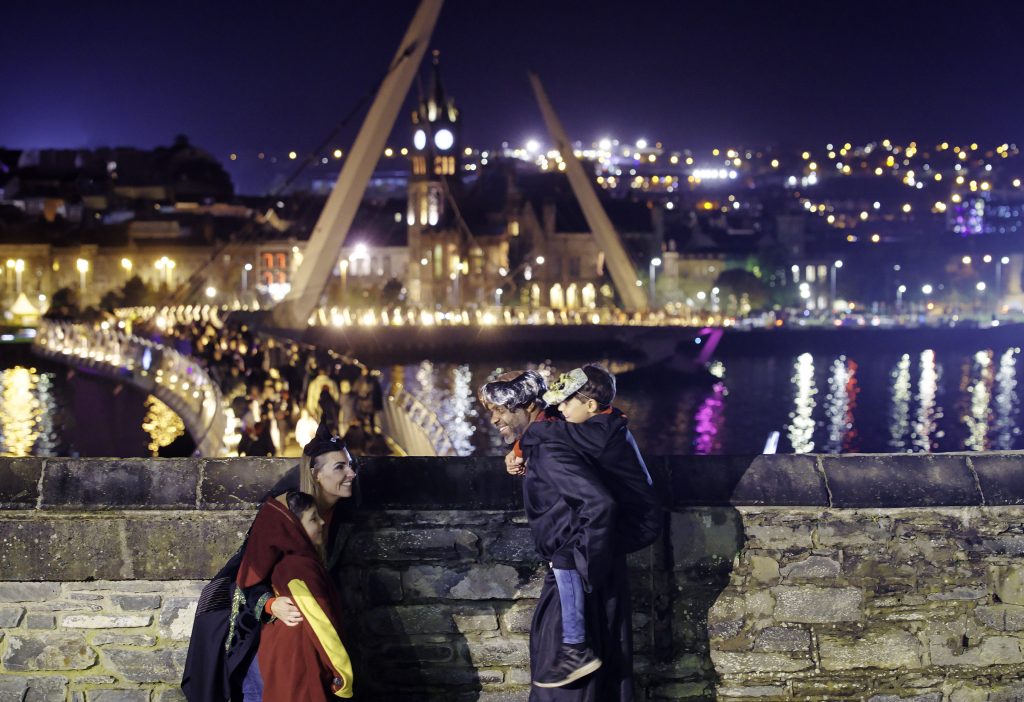 Mayor of Derry and Strabane, Councillor Patricia Logue, said she was looking forward to getting into the Halloween spirit. "I am delighted to report that the Derry Halloween programme lives up to all expectations, with so many things to see and do over the course of the festival. This is what we're famous for, and this year there's a fantastic range of activities for Halloween fans of all ages."
The festivities will culminate in the Carnival Parade, a massive gathering of performers from schools, performing arts groups, community organisations and sports clubs, who have all worked together led by the North West Carnival Initiative, to create a magical display of characters, props and costumes.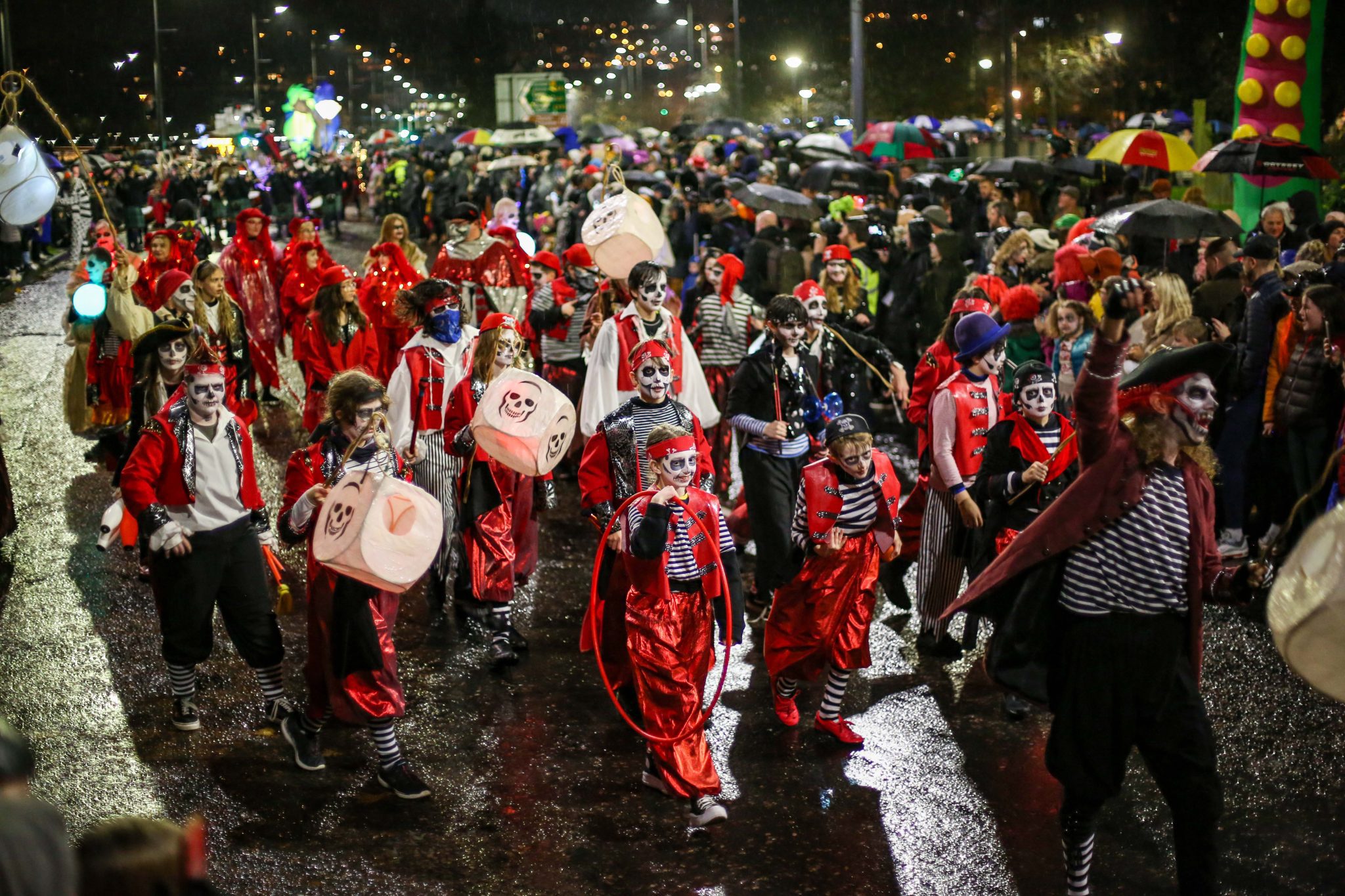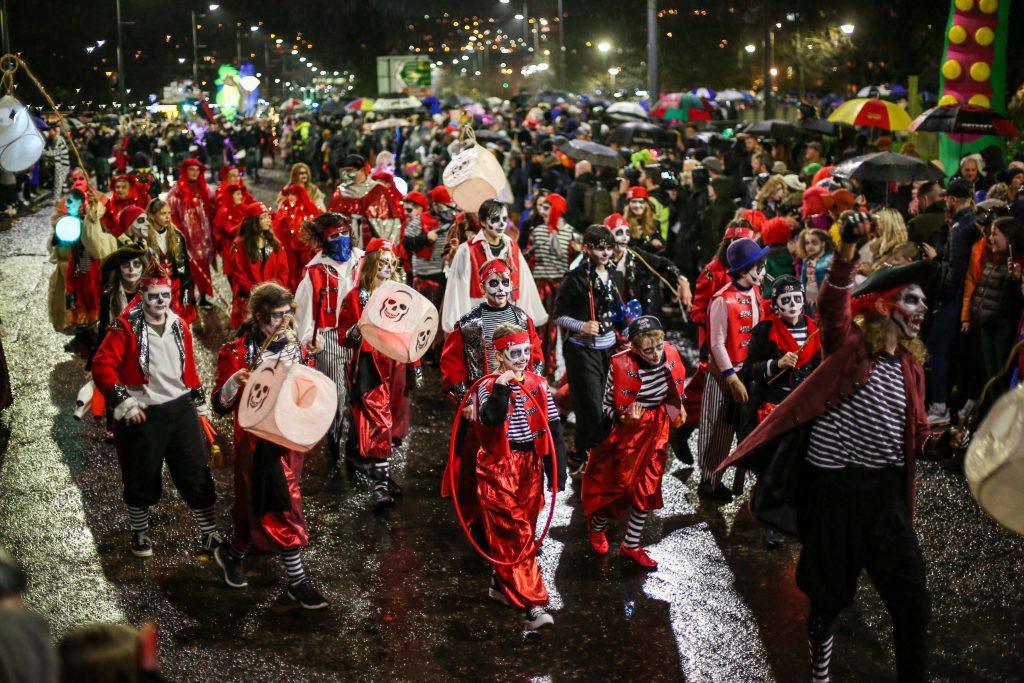 The Chamber is always excited for the city's Halloween celebrations and this year is no different. The scale of the event is something which benefits many of our members, thanks to the massive footfall of people from outside of the North West coming to see the spectacle.
We can't wait to see all the brilliant costumes out on the street over the next few days!
Related Posts
This week the Chamber team have been busy strengthening our global connections with visitors from London and a trip to
Taking place at the Everglades Hotel, the conference drew representatives including energy suppliers, technology providers, industry buyers, investors, and policy
This week for Good News Friday, we celebrate our donation to the President's chosen charity – the brilliant La Dolce